Mortar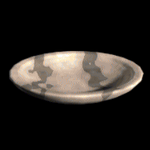 Location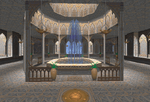 The Mortar is one of the items that are necessary to solve the riddle in Arqua. Combining it with the

Pestle, we can grind the
Fossilized Tree Resin, the resulting incense powder

being representative of the

Earth element.
"

Adam: Mortar. We've got a Pestle somewhere right.
Rebecca: Usually the two are inseparable and useless without each other.

"
References
Edit
Ad blocker interference detected!
Wikia is a free-to-use site that makes money from advertising. We have a modified experience for viewers using ad blockers

Wikia is not accessible if you've made further modifications. Remove the custom ad blocker rule(s) and the page will load as expected.